LEAD GENERATION FOR YOUR BUSINESS
we create advanced automations so technology works for you instead of you putting your precious business hours
According to one of the most popular entrepreneurs, you should always be CLOSING!
For you to close, you need to have a sales pipeline with a list of people who are interested in doing business with you.
And, Mkg360 creates one of the best Landing Pages to help you fill up your sales funnel with leads. We help to build a Landing page and sales funnels.
Our primary objective is to help business owners generate leads, nurture the leads, and close the leads.
A sales funnel is the journey a customer takes from the minute they come in contact with you or get information about you/your services/products to becoming your client or customer.
When A Prospective Buyer Comes To Your Website, They're Going To Want To See The Services You Have Available. Most Businesses Showcase This By Creating Same Old Boring Websites.
Creating a unique page for each product in your case can be real estate or your specific service is a great start. However, a simple web page probably isn't enough to collect leads. If it isn't easy for an interested buyer to get in touch, they may never reach out.
Instead, turn your business pages into fully optimized landing pages.
A landing page should go beyond just pictures of your business and a description of the product features. It should encourage the prospective buyer to take action and connect.
WHAT CAN LANDING PAGES DELIVER?
Distractions Free one-page website
Grab Contact details first then take them to next page.
Understand Customer Budget before the product is offered.
Narrowing your Geographical Focus
Can Help You Convert Most of The Paid Traffic.
LANDING PAGES LET YOU DO FOLLOW UP CALLS AND EMAILS AS SOON AS YOU GET THEIR CONTACT INFORMATION
According to this Harvard Business Report, the sooner you contact a lead after submitting their contact details, the higher your chances of converting them.
Therefore, after a lead submits their phone number, do a phone call follow up with the hour.
And our designs lets you do exactly that!
Doing a quick follow up with your business lead will help you establish whether they have an urgent need for your services and also schedule a call, a tour, or an appointment as soon as the lead would like.
The more you delay, the more you give the lead time to consider other options, and the harder it will be to convert them.
However, when you give them a call and get them to commit to the next step, you draw them closer to committing with you.
USEFUL INTEGRATIONS FOR BUSINESS
Our landing page designs is a great platform for business, especially since it is an all in one platform.
You can run your business from the landing pages without the need for multiple integrations. However, there are still some tremendous third-party integrations that you can't do without.
Here are some of the most popular:
Getting Business Leads
  Facebook for running Facebook Ads

 Google for running Google Ads
Appointment Scheduling Integrations
The best thing with these kind of landing pages  is that you can prompt the leads to schedule an appointment with you when they are still on the funnel.
Some of the best scheduling platforms include:
  Acuity Scheduling

  Calendly

  Google Calendar
CREATING FUNNELS FOR BUSINESS LETS YOU USE DIFFERENT PAGES FOR DIFFERENT AUDIENCES
When you're running Ads for your real estate leads, consider using different pages for different audiences.
For example, if you are targeting an audience that already knows you and is eager to either sell or buy property, you can run the Ads from your realtor's page.
However, if you are targeting a real estate audience that is cold and probably one that has not decided to either buy or sell, consider running your Ads from a community page.
The copy of your Ads should also be targeted towards nudging the audience towards making the decision. However, if you run pushy Ads from a realtors page onto this audience, you might repel them from even giving their contact details.
Email marketing that works
WHY EMAIL MARKETING IS RIGHT FOR YOUR BUSINESS!
OPTIMISED EMAIL MARKETING FUNNEL
Business email marketing is not only a great way for you to communicate and stay top of mind for your clients and partners but also a great way to decrease the number of times leads stay in your funnel before converting to clients. The business market is always changing, and often quickly, so the faster website visitors turn into buying or selling customers for your Business, then the faster you will see your Business profit and become an industry leader.
TOP OF THE MIND AWARENESS
The average business person checks their email on a daily basis, often multiple times a day. When you send your proposal offers by email blast out to your contacts, you are sure to be in their hands and readily accessible at almost any given time of the day.
Your customers are generally worth a great deal of revenue to your agency, so why not spend a little bit to get a lot? Business email marketing is one of the most inexpensive channels of communication and marketing, yet yields one of the highest returns at around ₹5000-7000; for every ₹70 spent. The benefits definitely outweigh the costs here and make for a great long-term email marketing campaign that creates lifelong customers.
HOW OUR CLIENTS DRIVES QUALITY APPOINTMENT LEADS AND HIGH OPEN RATES
Shashi helps people in a popular market buy high-end condos. He hired our company to help drive more awareness, traffic, leads and clients. This tasked us with creating a full-funnel approach from top to bottom. To help convert more real estate leads into clients we use email marketing. We are constantly using the channel to educate his prospects on the process, what makes him unique and special announcements such as homes sold or available. This helps in still confidence and increases his conversions.
BUSINESS EMAIL MARKETING BEST PRACTICES
Every Business email will look and sound different because there's no one set way to carry out an email campaign. This gives you a lot of room for personalization, but sometimes it might be overwhelming trying to figure out what you should and shouldn't do. We've been performing email marketing for years, and in this time, we've learned the best tips for creating successful email campaigns. Let's take a look at some of these email marketing best practices, as well as how we can help you achieve them.
Email Contacts
Automations
Call-To-Action ( CTA )
Monthly Newsletters
Mobile Friendly
Email Contacts
You can't send emails if you don't have any relevant contacts to send them to. As part of our real estate email marketing services, we work with you to develop lead magnets, or offers, that will attract customers to subscribe to your email list. Attracting contacts is important, but ridding your list of old contacts is just as important. Our email marketing package includes list maintenance where we remove old contacts that are no longer opening your emails as this could hurt your deliverability. We want to make sure your customers that want to read your emails are receiving them and that reporting is as accurate as possible.
Automations
Call-To-Action ( CTA )
Monthly Newsletters
Mobile Friendly
EMAIL MARKETING STRATEGY FOR YOUR BUSINESS
Strategy Devlopment
Drafting
Delivery
Monitoring
Optimisation
Strategy Devlopment
The first step in your business email marketing campaign is to develop a strategy for your agency that will achieve your goals. We define the "who, what, when, and how" of your campaign by researching your audience and competitors to determine how best to reach your target market. Then craft a content plan to determine what message your agency wants to tell customers in your emails and how we plan to add value through your Business email blast. The last part of the strategy step involves creating a calendar of how often to send emails and speed up the timeline of customers in your marketing funnel.
Drafting
Delivery
Monitoring
Optimisation
WHY CHOOSE MKTG360 MARKETING FOR EMAIL MARKETING
1️⃣ Full Service
As a digital marketing company that does it all, we know best how your business email blasts interact with your other channels of marketing. While a visually pleasing email template full of informative content is great, it's still not enough if you want to stand out as an industry leader. Your business email blast also needs to promote your social media efforts and vice versa. Your website design needs to capture subscribers that will receive your business email blast. We can incorporate all of this for you into your digital marketing portfolio.
2️⃣ Industry Experience
Work with a company that knows the business, has been in your industry and can help you grow into the leading agency you are meant to be. Our extensive business industry experience makes us the best choice when selecting a digital marketing firm to promote your agency through a consistent and compelling business email blast that skyrockets you to success.
3️⃣ Specialists
We guarantee that you will receive the same exceptional customer service your clients receive from you and your agents. When you work with us, you have a dedicated specialist devoted to building up your business email marketing strategy and writing your business email blast. We believe in providing the best quality of services possible to the businesses we work with. We have the same growth goals in mind, and we can't wait to be the ones that help you reach yours.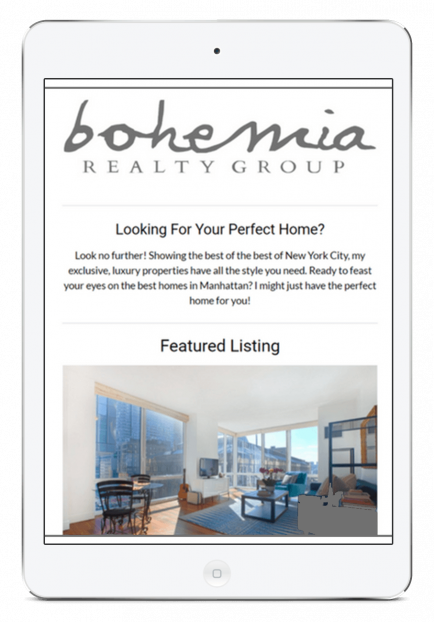 DOES EMAIL MARKETING ACTUALLY WORK?​
The answer to this question is yes. However, it is worth noting that email marketing is only effective when you have a marketing channel that is driving traffic/leads, already.
But if you're not at that point yet, there's no need to worry. Our team at MKTG360 can help you develop your lead generation efforts and carry out the front end of your marketing funnel.
But if you're past that step and now your goal is to drive more conversions from prospects, then email marketing is for you.
We help real estate companies set up email campaigns that help potential buyers move further down the funnel (or closer to the deal). The type of emails we create will highlight the opportunities available, what makes you different, and education on the overall process. We'll also set up an automation process so that you can maintain contact with your subscribers without having to spend any additional time.
Email newsletters are the best way to reach potential home buyers. Your subscribers are already interested in the services you provide, and email is a platform they're already checking frequently. The best email campaigns are the ones that use these facts to their advantage.
With our email services, you can take your real estate marketing to the next level and make this a reality. As your campaign progresses, you'll see more follow up (and follow-through) from your new leads.
So what are you waiting for? Get in contact with us today and we can help you see more conversions and greater success with your real estate email campaign.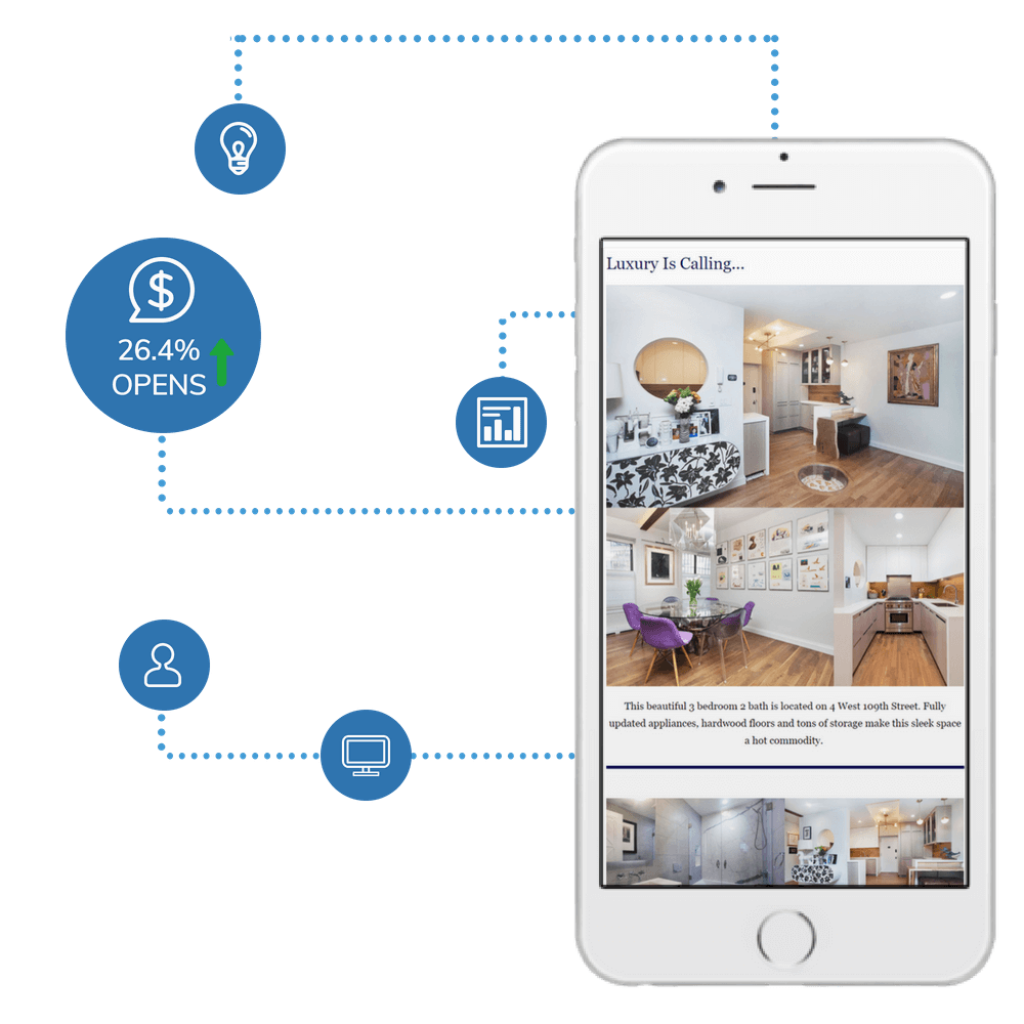 DON'T BELIEVE US? HERE'S WHAT OUR CLIENTS SAY ABOUT MKTG360 MARKETING!
"Using Mktg360 services made it possible for our business to focus on what we do best. Their knowledge and expertise have freed up valuable time. One of the best agencies I've worked with and I highly recommend them"
"Harpreet was great and I would highly recommend him. He was the one that got back to me the quickest with examples of what he has already done. I found him super knowledgeable in a foreign tech world to me. I found his communication top notch and he did everything in a timely manner. Thanks, Harpreet!"
"Harpreet is great to work with, this is the second time working with him and he delivered the work quickly and was very professional at all times. He made sure he understood what was needed and did an excellent job with creating the website. I highly recommend working with him and will definitely work with again in the future."
"Awesome" work Happy to work with him again.
"Delivered exactly what I asked for. I will definitely work with Mkg360 on different projects when it comes to websites. Highly recommended."
"It was a pleasure working with Harpreet, he is very professional and did a great job. He delivered the work on time. I highly recommend working with him. I will definitely hire him again in the future."
"Harpreet went out of his way to above and beyond what we needed. Exceptional job, would 10/10 recommend!"
We've driven over 137,349 leads for clients through digital marketing.
Yours and our time is precious, let's talk over a meeting and see what we can do.
I DO NOT guarantee revenue goals. That's just not fair to ask of me, since I'm only the part of any business equation. Any client who has worked with me will tell you that I give you 100% of my creative energy, time, and expertise. I will help you stay on task, organized, and on point. I have a knack for coming up with wild ideas in minutes, and will also help YOU get unstuck in your own mind about what to do next and how to proceed. I promise I will save you a sh*t ton of money that you might have spent on "feel good" coaches that couldn't find the dashboard of a WordPress site if it hit 'em in the ass. I will spare you the agony of deciding what to use, what order to do things in, and the headache of managing a team.
I will treat your business as if it's my own, and so that means – I will not work with just anyone.
I have a basic application form I require to help save you and I both the time if we're not a good fit. Because let me tell you, when we are – magic happens!
IMPORTANT: Earnings and Legal Disclaimers: We don't believe in get-rich-quick programs. We believe in hard work, adding value and serving others. Any financial numbers referenced here, or on any of our sites or emails, are simply estimates or projections or past results, and should not be considered exact, actual or as a promise of potential earnings – all numbers are illustrative only. By purchasing any service or product with access to intellectual property, you agree that there's no refund available. If you have questions, email hello@mktg360.agency