Powerful Email Strategies That Will transform your business
We produce powerful email marketing strategies that will significantly increase our client list and communicate your unique core message in a way that engages and resonates with your audience to take action.
Let's do great work together.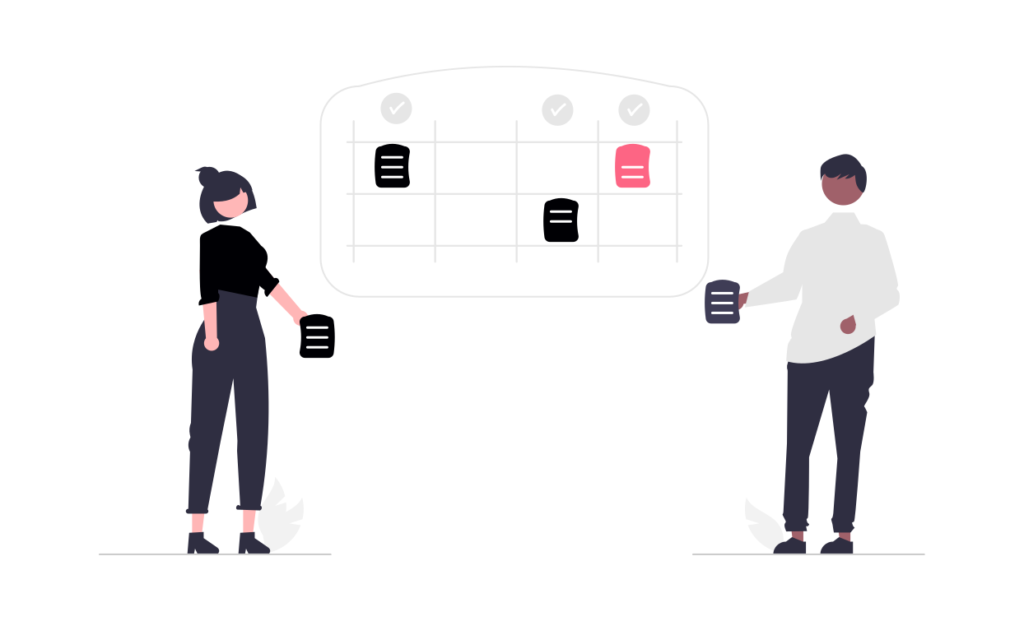 Our international team of professional email marketers work completely virtually, so instead of paying for fancy offices, you get quality copy, design, and management at an affordable price.
The personalized process our professionals implement on your website leads to 95% customer satisfaction rates and the fastest delivery times in our industry.
The Numbers Speaks for Itself...
Email generates $42 for every $1 spent, which is an astounding 4,200% ROI
Email marketing boasts a 4200% ROI ($42 for every $1 spent)
of B2B marketers prefer email for lead generation
Email is 40% better at converting (in comparison to Facebook and Twitter)
Select your package and/or set up a call with our email marketing team.
Make your purchase and download your questionnaire;
Complete the questionnaire and email it to hello@mktg360.agency ;
You will be assigned to a project manager who will take you through the step-by-step process;
You will have your Email Marketing Strategy optimized, beautifully designed, crafted to perfection and customized to your need ready to deploy in just 1-4 weeks!
Benefits of Email Marketing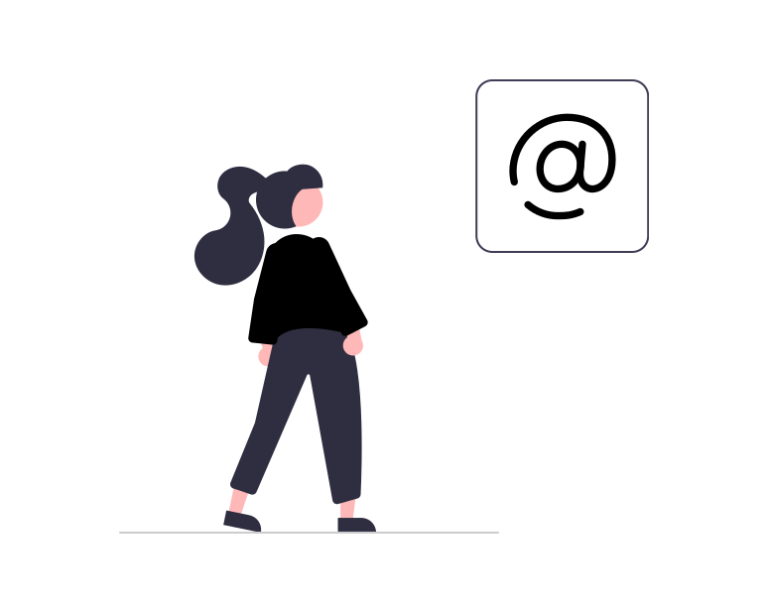 1. News flash! Email is (still) not dead
Don't believe any of the #fakenews on your timeline. According to Statista, there were 3.9 billion email users in 2019. In 2024, this number is expected to increase to 4.48 billion email users.
That's almost the same number as people living in Asia (4.6 billion in 2020). To put that in perspective, Asia's population accounts for 59.67% of the total world population.
Statista also expects the number of emails that are sent and received every day to increase from 293.6 billion (2019) to 347.3 billion (2022)
So yes, email should still be part of your marketing mix! Even in 2021, email is very much alive and kicking.
2. Email list signups are going up
When we researched the state of email marketing in 2020, this was an email marketing stat we didn't see coming. The average weekly signups per account have increased by 34.9% since March 9, 2020.
This email stat indicates that with more time at home, people spend more time exploring new things online and subscribing to newsletters to keep in touch with brands.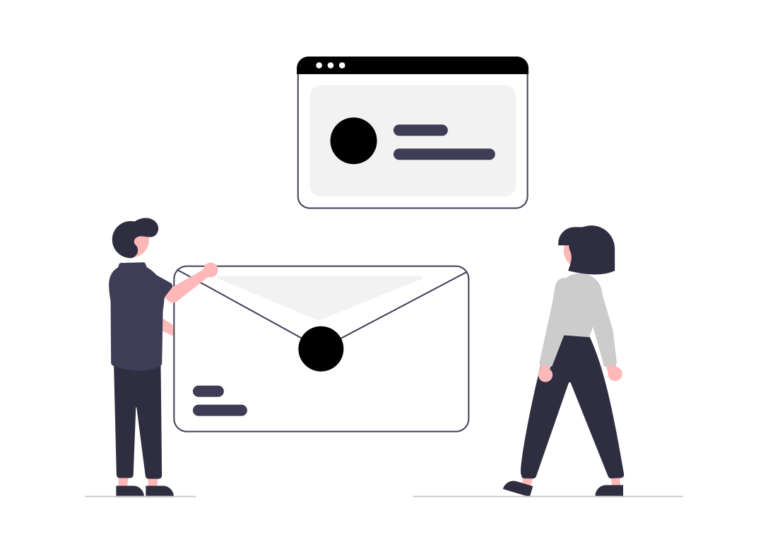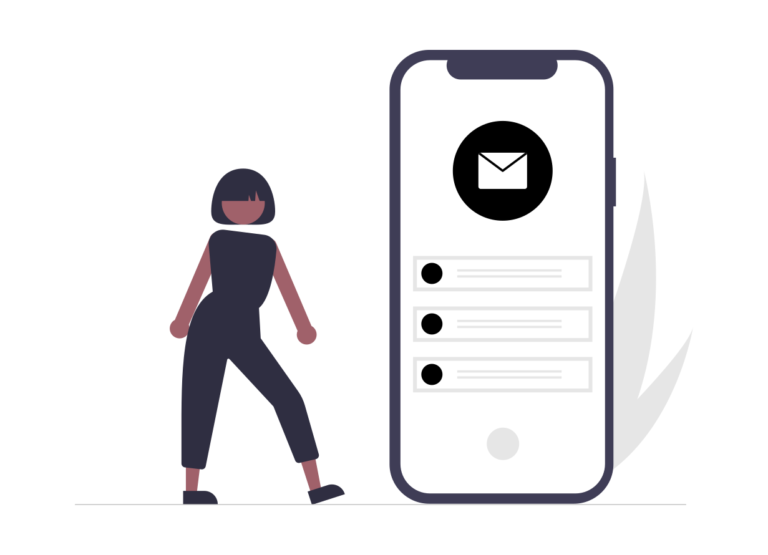 3. Want value for your buck? Try email
Which marketing channel has the best return on investment?
You guessed it, it's email! According to DMA's 2019 research, you can expect to get a $42 email marketing ROI on every dollar you spend.
4. Welcome emails are star performers
Welcome emails are star performers you setting the tone for your email relationship as soon as someone signs up? We can't recommend it enough! Welcome emails are rockstar performers—in fact, they can double click-through rates and increase open rates by 78%. Plus, sending an immediate welcome email can create 12x higher transaction rates, compared to if you send a welcome email later on (Cheetah Digital).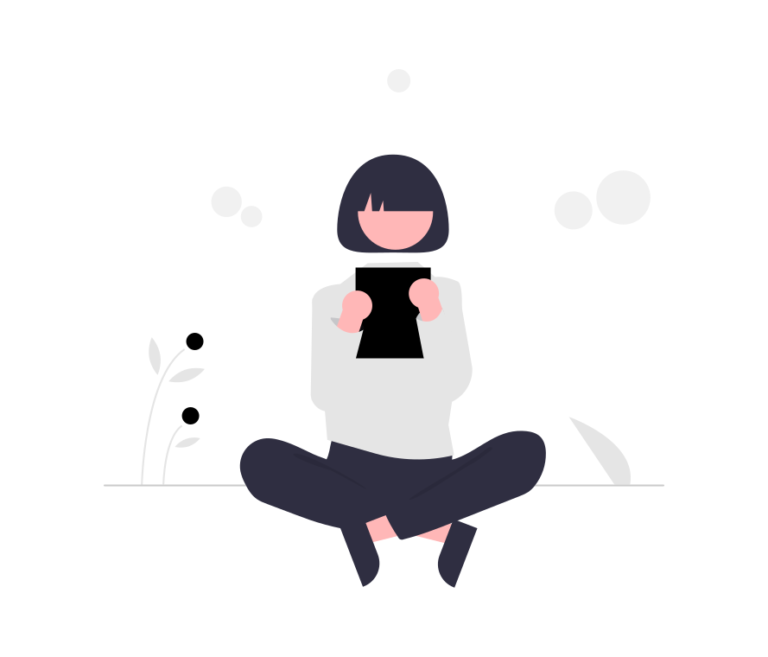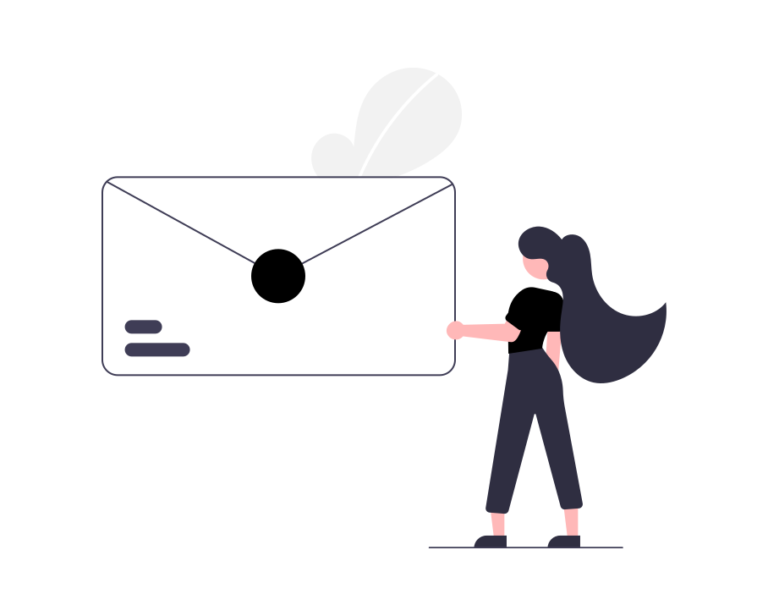 5. Email marketing is expected to grow exponentially
The global email marketing market today is estimated at $7.5 billion, with $2 billion in the U.S. market. Within the next 7 years, the email market is expected to grow to $17.9 billion.
Noteworthy markets with a lot of potential for growth are China (estimated to grow with 17.4%, reaching $4 billion in 2027), Canada (11.7%) and Japan (9.4%).
6. Birthday emails will surprise you (and your customers)
In their birthday email research, Experian found that automated birthday emails are worth all the hype. They generate 481% higher transaction rates, have 342% higher revenue per email, 179% higher unique CTRs and 53% higher open rates than other promotional emails.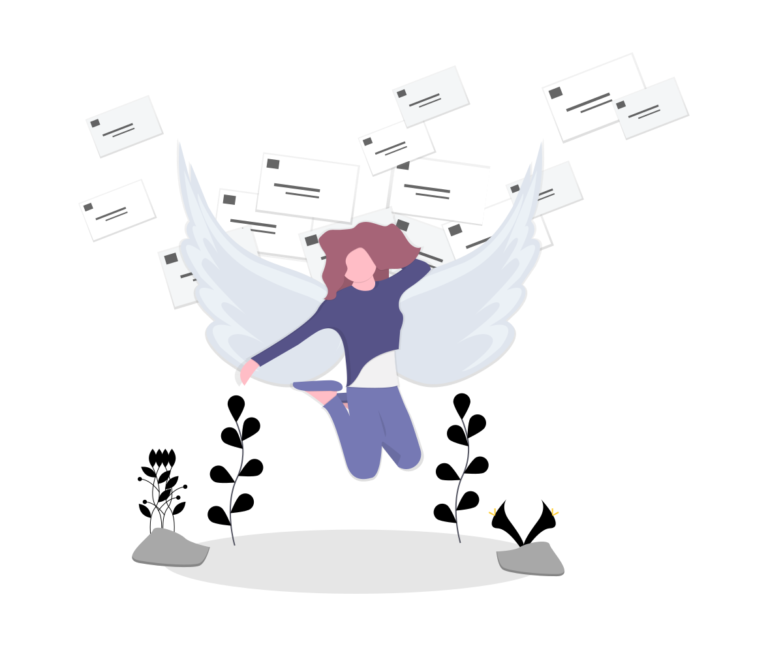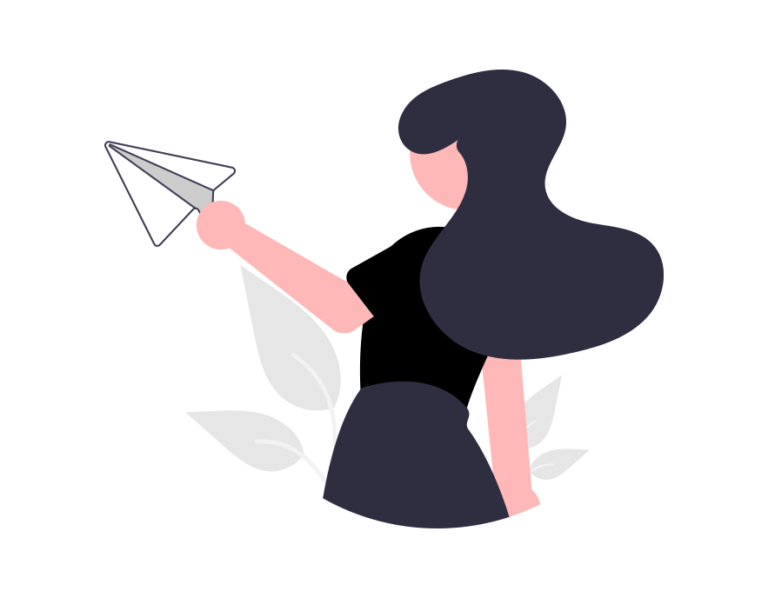 7. The people voted! Email is vital for their business
8. Numbered email subject lines can increase your opens
Our own research from 2020 showed that for US and Canada accounts, subject lines that contained numbers showed the highest open rates. Those with numbers averaged 24.97% and those without numbers had an average email open rate of 23.34%.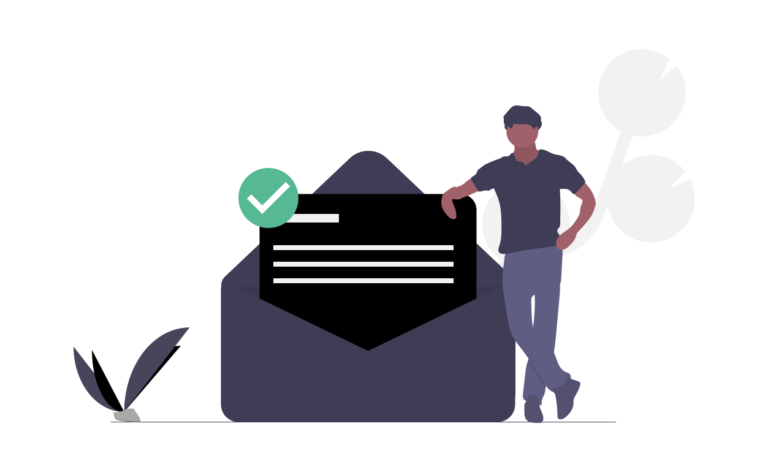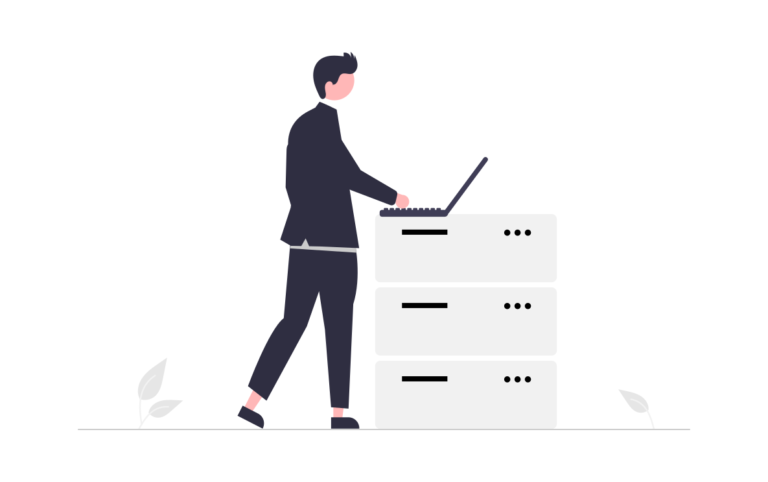 9. Email beats social media in engagement
the overall engagement rate on Facebook, Twitter and Instagram is 0.58%. In comparison, the average open rate for emails across all industries is 22.86%, with an average click-through rate (CTR) of 3.71%.
10. B2B marketers love email to nurture leads
Research by the Content Marketing Institute (2020) showed that 31% of all B2B marketers say email newsletters are the best way to nurture leads, with short articles/blog posts coming in second (13%) and in-person events and case studies sharing the third spot (9%).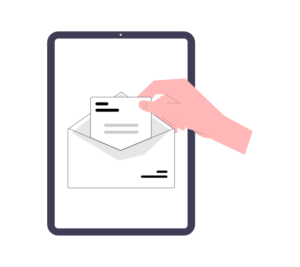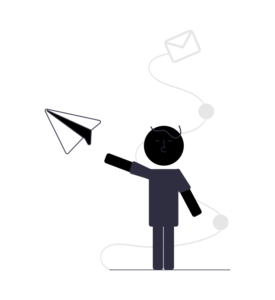 11. Content marketers use email to track overall performance
The Content Marketing Institute (2020) found that 90% of all B2B marketers use email engagement to measure performance. This statistic is followed by website traffic (88%), website engagement (86%), social media analytics (83%) and conversion rate (78%).
12. A personal touch is still the way to go
In 2020, Forbes found that 70% of millennials feel frustrated when they receive irrelevant marketing emails. At the end of the day, we're all human, and personalized emails show your subscribers that you care.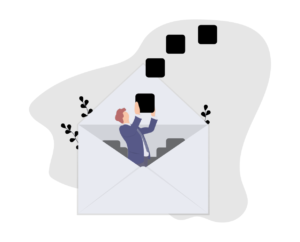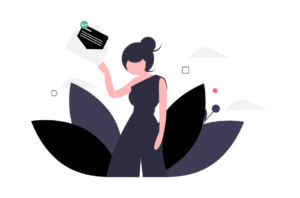 13. E-commerce purchases through email are on the rise
This general increase in e-commerce sales also led to more purchases through emails. Our own research found that email purchases have risen from 6,179 to 12,154. That's a 96.7% increase!
14. Abandoned cart emails are a must
The term window shopping is now also a thing in the online spheres. Data shows that the average documented online shopping cart abandonment rate is as high as 69.57%. That's a lot of products that were checked in, but never really checked out.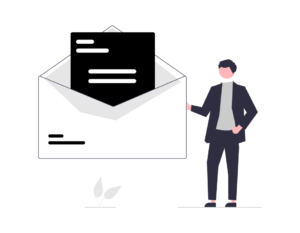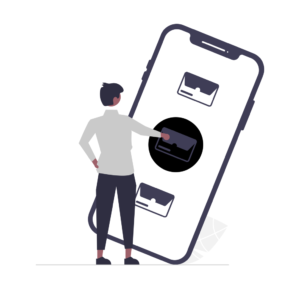 15. Mobile email marketing is key
Mobile use is growing and growing! Mobile opens now account for
61% of all email opens (MarTech Series, 2021).
16. People use iPhone to read emails
When Litmus Email Analytics tracked 870 million email opens worldwide in August 2020, they found that 35% of all people use Apple iPhone as their email client. This number was followed by Gmail (27%), Apple Mail (11%) and Outlook (10%).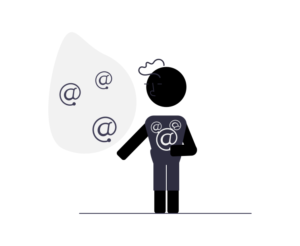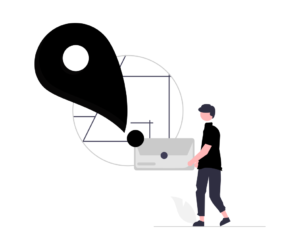 17. Open rates are on the rise
We've analyzed our metrics across every industry, and the results are in! Open rates have increased by a whopping 7% in 2020, showing that email marketing is hotter than ever. Curious to see how your industry is doing? Then check out our 2020 industry benchmarks summary below.
Email List Management: Managing the contacts in your list: having a strategy for managing the tags, segments, and regularly cleaning and scrubbing the contacts in your list.
Email Deployment: The sending of emails to a list of subscribers using an email deployment platform or program. Email delivery then describes whether the email was delivered successfully to the receiving inbox's server.
What's Included?
Account Set-up
Three Revisions
Automation Planning
Two week-delivery
Two Flows
Abandoned Cart: to recover lost sales and clients.
Browse Abandonment Flows: to engage interested prospects
Basic
Email Content Creation and Editing
Email Branding : Implementing your company logo, information, social media, and personal or team photo(s) in your emails.
Email Content Creation and Editing : Identifying a new topic you want to write about, deciding which form you want the content to take, formalizing your strategy , and then actually producing it.
What's Included
5 revisions
3 weeks delivery
Account set-up
Automation Planning
6 Flows:
☑️ Abandoned cart: to recover lost sales
☑️ Browse Abandonment Flows: to engage interested prospects
☑️ Welcome Series: to nurture and convert new leads
☑️ Customer Appreciation Flows: to thank customers and build a better relationship.
☑️ Win-back Flows: to win back lapsed customers
☑️ Post purchase flow: to increase customer lifetime value or CLV
Advanced
Data Analysis & Transparent Campaign Reporting

Continuous Testing To Improve Conversions
Data Analysis & Transparent Campaign Reporting: Taking all of the information associated with a campaign and compiling it in one, easy-to-digest place, ready to hand off to a client or your team to understand wins and opportunities.
Continuous Testing To Improve Conversions: Sending multiple variations of emails to different groups of subscribers to analyze which group is the best fit for your business
What's Included
7 revisions:
Agency Fee:
4-week delivery:
Account set-up:
Automation Planning:
☑️ 8 Flows:
☑️ Abandoned cart: to recover lost sales
☑️ Browse Abandonment Flows: to engage interested prospects
☑️ Welcome Series: to nurture and convert new leads
☑️ Customer Appreciation Flows: to thank customers and build a better relationship.
☑️ Win-back Flows: to win back lapsed customers
☑️ Post purchase flow: to increase customer lifetime value or CLV
☑️ Lead Generation Pop-Up
☑️ Advanced Segmentation
☑️ 2 Advanced flows
I DO NOT guarantee revenue goals. That's just not fair to ask of me, since I'm only the part of any business equation. Any client who has worked with me will tell you that I give you 100% of my creative energy, time, and expertise. I will help you stay on task, organized, and on point. I have a knack for coming up with wild ideas in minutes, and will also help YOU get unstuck in your own mind about what to do next and how to proceed. I promise I will save you a sh*t ton of money that you might have spent on "feel good" coaches that couldn't find the dashboard of a WordPress site if it hit 'em in the ass. I will spare you the agony of deciding what to use, what order to do things in, and the headache of managing a team.
I will treat your business as if it's my own, and so that means – I will not work with just anyone.
I have a basic application form I require to help save you and I both the time if we're not a good fit. Because let me tell you, when we are – magic happens!
IMPORTANT: Earnings and Legal Disclaimers: We don't believe in get-rich-quick programs. We believe in hard work, adding value and serving others. Any financial numbers referenced here, or on any of our sites or emails, are simply estimates or projections or past results, and should not be considered exact, actual or as a promise of potential earnings – all numbers are illustrative only. By purchasing any service or product with access to intellectual property, you agree that there's no refund available. If you have questions, email hello@mktg360.agency