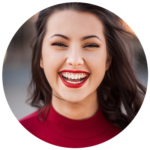 GARY HALBERT
American Copy Legend, The "Prince of Print"
"The ability to write ads and/or letters that sell is by far the most wonderful money-making skill you could ever hope to acquire. If you master this skill you should never again have to worry about money.
The ability to write copy that brings in orders on a profitable basis is as rare as hen's teeth. And, if you can do it, I mean really do it, you can virtually write your own ticket."
He should know, he's one of the most successful copywriters of all-time.
In fact, he flung his ink with such a big stick…
…he once wrote a 1-page, 361-word sales letter that generated…
…20,000+ paying customers PER DAY; while being…
…mailed out 600,000,000+ times…
…because it was so profitable for him.
(I don't know about you…but THAT's the only kinda copy I want to learn, study, and swipe – and I'll show you how you can get your hands on it – today.)
Here's Why It Matters To You...
If you're in need of world-class copywriting and advertising…
…you're gonna need to learn the skills…
…you're gonna need to have the tools, and…
…you're gonna need to know the processes…
…to do it for YOURSELF!
The bad news is…
…the small handful of elite-level copywriters today who can do it…
…assemble true, world-class, high-converting sales copy…
…are in such high demand that you can't hire them, not without…
…spending an absurd price (and a handsome piece of your profits)…
…and even then, you still need to wait in line.
The good news is…
…you can learn to do it yourself (and faster than you think)…
…you just need a few critical pieces in place first…
…the right "mentors" to learn from…
…the right strategies to use on your own, as well as…
…the right sales copy masterpieces to innovate upon.
Once you have all of THAT…
…the yellow-brick-road to the "Copywriting Kingdom" is paved…
…with a new, repeatable process for turning your own words into wine…
… that smashes straight through all the confusion, frustration, and…
…even the painful learning curves that most copywriters suffer from…
…it takes all the mystery out of it!